$2.99
Publisher:

Xplicit Press

Edition:

1

Available in:

ePub, Kindle

ISBN:

978-1-62327-071-1

Published:

June 11, 2016
Amazon Kindle
Nook
Smashwords
Super Masseur is an Interracial Erotica short story – M/F. This erotica short story contains explicit content, erotic situations, graphic language and is suitable for readers 18 and over.
The aptly named Lois Lane is blond, full-figured, and fiftyish. She is a widow and the object off much neighborhood speculation. She has ordered a weekend massage special package from the Supermasseur Company. This package entitles her to as many massages as she likes over the entire weekend. She is ready for the relaxation and prepares to spend the weekend nude as she and her late husband were nudists.
A black masseur, Clark, with a perfect super muscular body, reports to her door, and they spend a weekend together as he shows her the benefits of investing in the weekend package. Each different kind of massage has a rejuvenating effect, and he has no objections to anything she wants to do. After the weekend, he leaves just as quickly as he arrived, leaving Lois with wonderful memories having proven that he is, indeed, a Supermasseur and a master at his craft.
Available on Kindle, Nook, Apple & Android Devices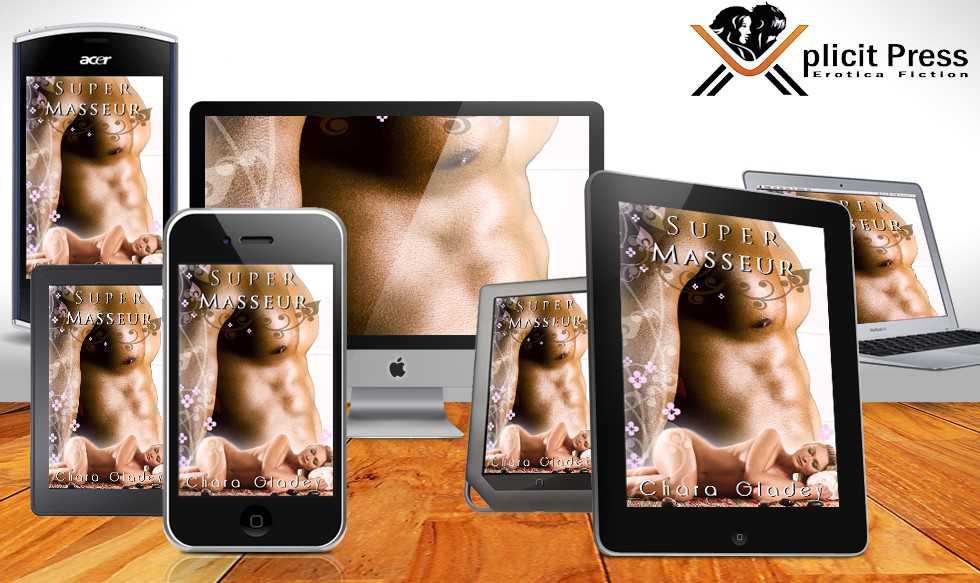 Purchase From Retailers Below:
Amazon Kindle
B&N Nook
Smashwords
Apple iBooks
Google Play
Kobo